Innovation
Engineering Services
Our innovation approach begin with complete visualization
We begin our innovation through SOLIZE's unique framework; thru thorough visualization and analyzation by quantitative gap between customers' current state and their vision.
Moreover, by recognizing the causal relationship between challenges and operations in a single structure, and drawing up an innovative plan which uses that structure as a common language, we create momentum for organizations to work together as one.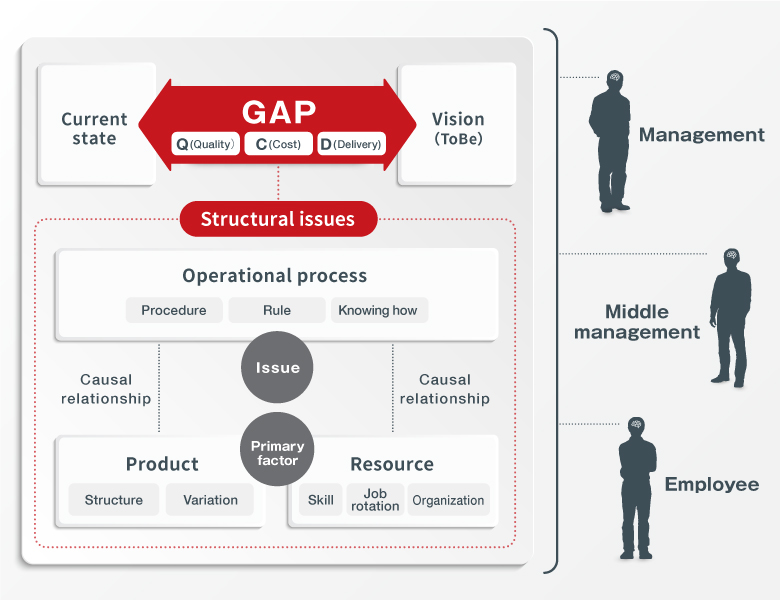 We unravel tacit knowledge to create insight
In order to break down tacit knowledge, which can be a source of strength, we pay close attention to people's sense of judgement. Through detailed analysis of work of experts, we break them down into three levels; simple tasks, selective judgement, and advanced judgment—with the target state of operations in mind that we design optimal implementation processes for people and systems.
In process implementation, we broadly expand know-how as reproducible organizational knowledge through technology that transforms tacit knowledge into explicit knowledge, improving company performance. Furthermore, they allow experts to work on more valuable and complex tasks which leads to the creation of new insights.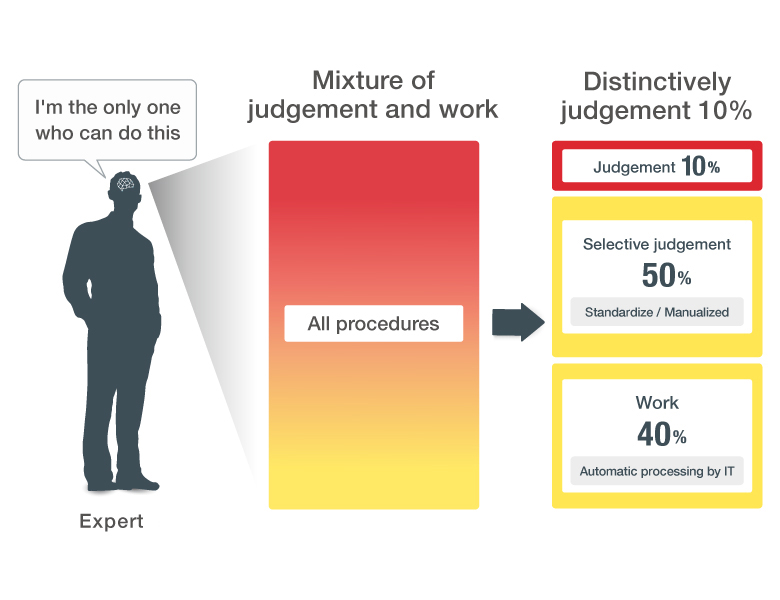 The conjugating of wisdom and technology gives you a true competitive edge
Based on the challenges clarified by visualization, we radically reconstruct everything—operations, organization, people, and technology—from the scratch.
In the process of innovative change that requires system development, rather than applying a uniform solution, we strengthen customer's competitiveness through combining the company's stronghold with advanced technology.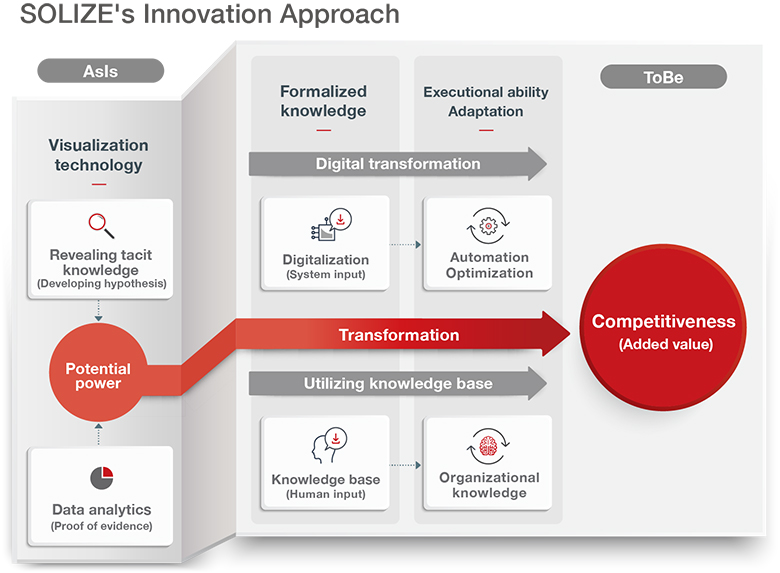 We'll build the field for you to keep innovating
As we get to the heart of things in the field, we'll work together with our customers to promote innovative change activities, from planning to building, implementing and to operation. We'll also support the cultivation of next-generation leadership and create a foundation for constant innovative change, through implementing a series of innovative change activities.