MBD Consulting
MBSE Adoption Consulting Services
You need methodology and tools to design and describe complicated systems. SOLIZE uses partner products to support customers' systems engineering.
What is Model-Based Systems Engineering (MBSE)?
Model-Based Engineering is an engineering method that utilizes models, and which is mainly employed at the initial stages of a development. Requirements are analyzed and purposes and missions defined, which are then broken down into functions and structures of the system. To avoid ambiguity and to smooth communication, common modeling language SysML is used to define missions, functions, and structures. Furthermore, utilization of models eases simulation and verification, preventing defects and overlooked points from arising at later stages of development. This brings shorter development terms and cost reductions.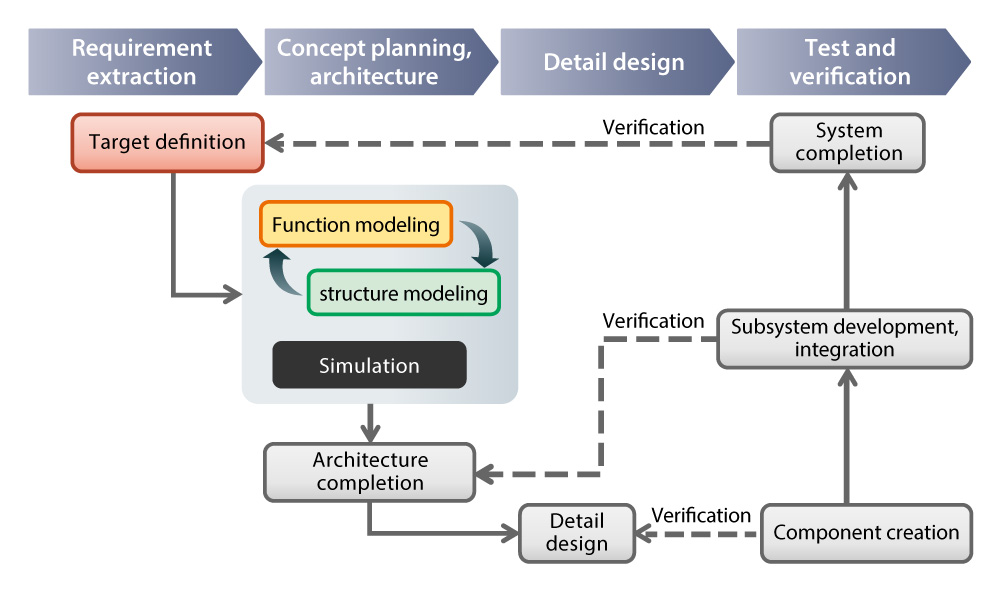 Model-Based Systems Engineering
Consulting Services to Improve the Quality of Requirement Specifications
We support reductions to process time for control development, and improvements to requirement specifications.
This takes the form of "onsite" service. We provide our customers with the technology and innovation needed for quality improvements, collaborating with them to advance their projects.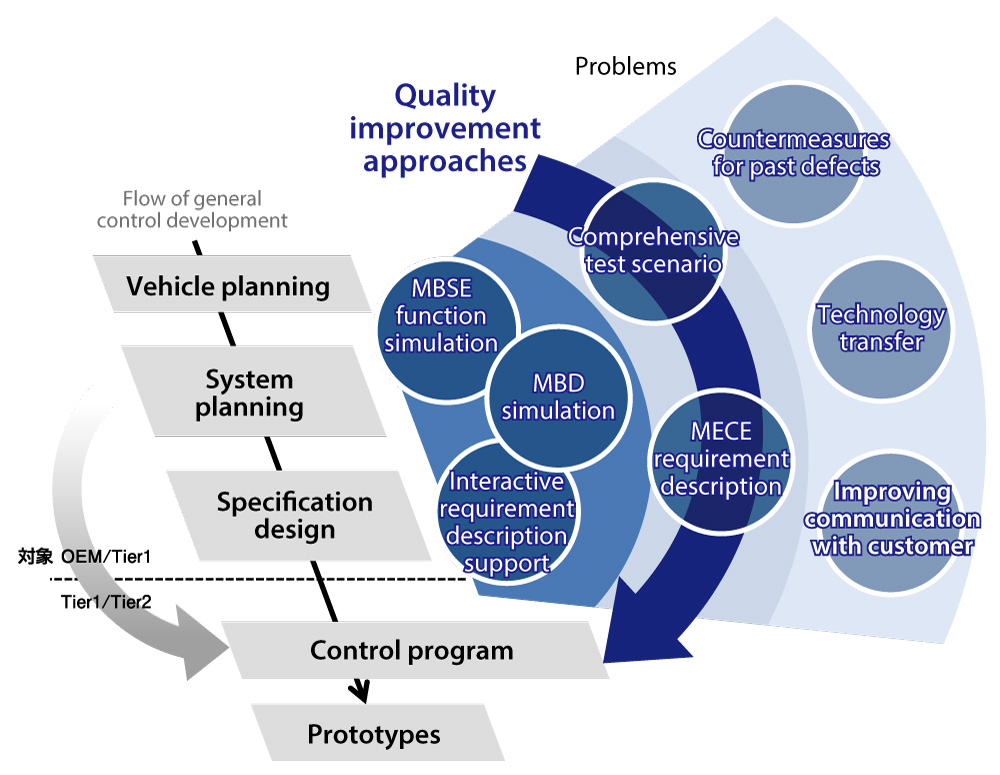 Requirement specification quality improvement service
| Characteristic | Service |
| --- | --- |
| 1.Problems during development and past automobile defects are thoroughly investigated to generate countermeasures. | More than 120 companies in the domestic automotive industry and other industries. |
| 2.We propose the best solution with our expertise in systems engineering approaches. | Supplying European automotive OEMs and others for 20 years. |
| 3.We support creation of thorough test scenarios through our experience in creation of test cases from requirement specifications and models. | Supplying more than 150 companies centered on European automotive OEMs and suppliers. |
Other services
*Simulink is a registered trademark of The MathWorks, Inc.