Vehicle Dynamics
Supporting Model-Based Development for "driving, turning and stopping" performance
The more driving assistance and autonomous driving technology advances, the more performance related to "driving, turning and stopping" (vehicle dynamics) becomes important.
SOLIZE supports customer's Model-Based Development for "driving, turning and stopping" performance.
Add and customize of control system for customer's vehicle model
Optimize various performances in models equipped with a control system
Propose and consult for modeling including vehicles
Practical proposals by engineers who have been leading the development of vehicle dynamics control systems for many years
Determine the model configuration and granularity according to the customer's request level and priority (performance and/or real conditions constraints, etc.) and make specific proposals.
We have mature knowledge of the vehicle performance, test conditions, parts specifications, etc. related to the system, and provide high-quality models in a short period of time without presenting detailed information.
Concrete example


Full Braking on Split μ-road (Dry & Ice)

Since the braking force generated by the left and right tires is different, ABS is required to ensure stability and shorten the stopping distance.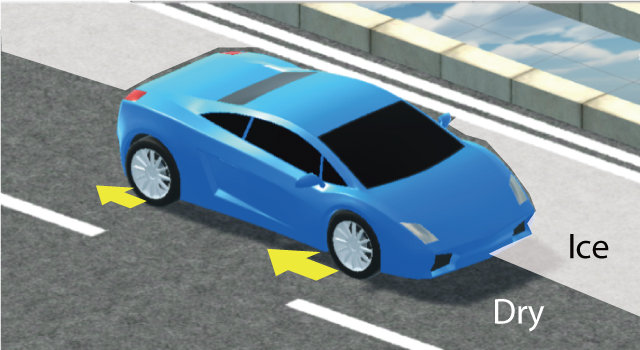 Important vehicle performance

Stopping distance
Maximum correction steering angle
Maximum yaw rate

ABS control specifications that affect the above

Left and right pressure difference limit value
Estimated vehicle speed error
Hydraulic unit decompression capacity, etc.
Modeling services
Based on general control modeling, but can be customized upon requests.
| Part | Contents |
| --- | --- |
| Transmission | Details of AT / MT (reproduction of shift shock, etc.) |
| Drive system | 4WD torque distribution, torque vectoring control |
| Brake | ESC (including ABS, TCS, brake LSD function) |
| Steering | EPS, 4WS, (4WS + ESC) integrated control |
| Suspension | Semi-active, active role control |
Project case
SOLIZE's ESC system model was incorporated into "VI-Car Real Time" (vehicle dynamics model of VI-Grade Japan Ltd.), and both companies optimized the performance. In the tests, excellent performance was confirmed by installing ESC.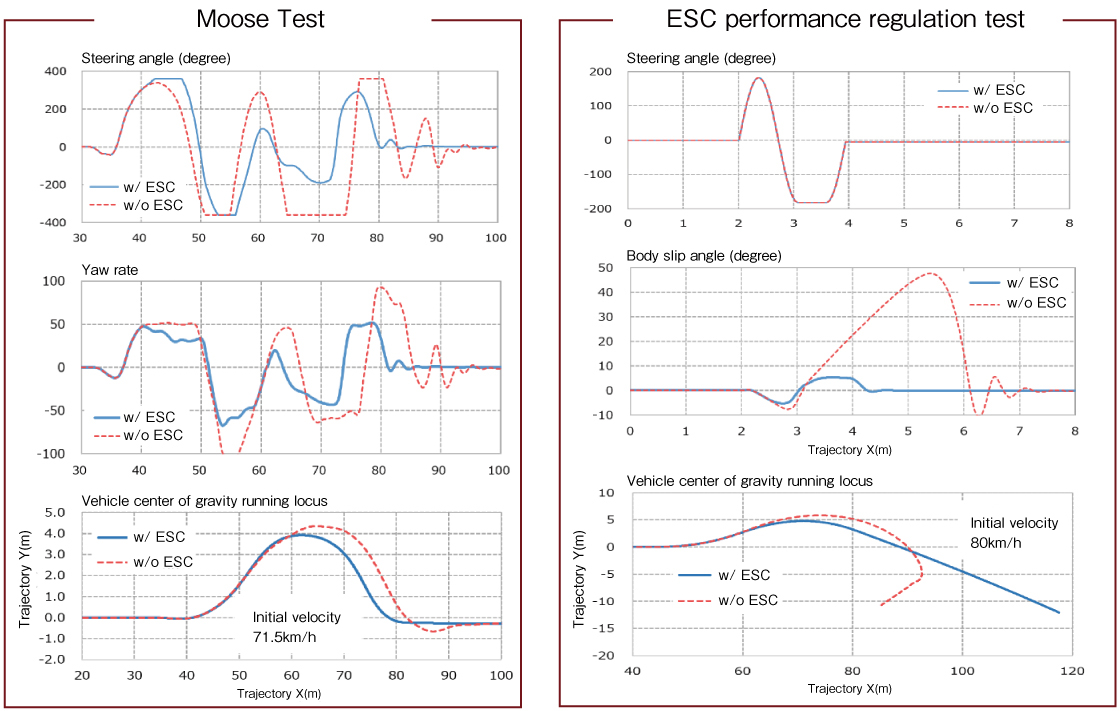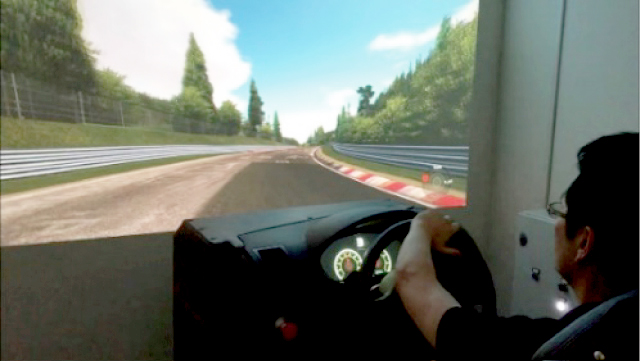 © Japan VI Grade Co., Ltd.
Driving on the north course of the Nürburgring circuit in Germany on the "Compact Simulator" owned by Japan VI-Grade Ltd. Very stable driving became possible by installing ESC.
* ESC control uses the same specification for ISO3888-2, Sine With Dwell and Nürburgring.