Home /
Technology Solutions
Technology Solutions
The Technology Solutions Group provides comprehensive, end to end solutions in partnership with Dassault Systèmes, MSC Software and VI Grade. We assist our customers to successfully deploy and effectively use these solutions in their engineering processes through training programs, configuration and customization of the software tools.
OUR STRENGTHS
More than 3 decades of experience in engineering design, software tools and services
Technology partnership with global leaders : Dassault Systèmes, MSC Software, VI Grade
Strong customer base spanning across automotive, aerospace, defense and heavy engineering industries
Strong relationship with the Indian engineering universities. Significant contribution towards skill development in the area of engineering design
Customer success stories among the original equipment manufacturers and sub-system suppliers
Ability to configure solutions considering both technical and business challenges resulting in high customer satisfaction
High customer retention through high quality / high value-add technical support capabilities
DASSAULT SYSTÈMES
Dassault Systèmes, The 3DEXPERIENCE Company, provides businesses and people with virtual universes to imagine sustainable innovations. Its 3DEXPERIENCE Platform leverages the Company's world-leading 3D software applications to transform the way products are designed, produced, and supported, enabling businesses to craft delightful customer experiences.
With the 3DEXPERIENCE Platform, customers can create "social enterprises" that involve their customers in the innovation process. With its online architecture, the 3DEXPERIENCE environment helps businesses to test and evaluate — anywhere in the development lifecycle of a product or service — the eventual experience they will deliver to their customers. In short, 3DEXPERIENCE powers the next-generation capabilities that drive today's Experience Economy.
MSC SOFTWARE
MSC Software makes products that enable engineers to validate and optimize their designs using virtual prototypes. Customers in almost every part of manufacturing use MSC software to complement, and in some cases even replace the physical prototype "build and test" process that has traditionally been used in product design.
As a trusted partner, MSC Software helps companies improve quality, save time and reduce costs associated with design and test of manufactured products. MSC products accurately and reliably predict how products will behave in the real world to help engineers design more innovative products - quickly and cost effectively.
MSC Software's technology is used by leading manufacturers for linear and nonlinear finite element analysis (FEA), acoustics, fluid-structure interaction (FSI), multi-physics, optimization, fatigue and durability, multi-body dynamics, and control systems simulation. MSC pioneered many of the technologies that are now relied upon by industry to analyze and predict stress and strain, vibration & dynamics, acoustics, and thermal analysis in their flagship product, MSC Nastran.
VI-GRADE
For all companies that want to bridge the gap between real-world testing and technical simulation in complex engineering applications, VI-grade develops cutting-edge software simulation products and provides highly specialized engineering services, on a worldwide basis.
With expertise and products like VI-CarRealTime, VI-SportsCar, VI-DriveSim, VI-Motorcycle, VI-Rail and VI-Aircraft as well as DiM (Driver-in-Motion), the revolutionary motion platform for driving simulation engineered and manufactured by Saginomiya, VI-grade helps its customers in the automotive, motorcycle, rail, aircraft and racing industry to get the most out of system-level simulation.
Support
Customers of CSM Software under maintenance agreement are entitled to technical support.
You can contact us by email or telephone.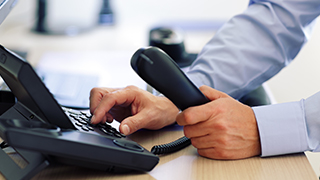 Telephone Support
Telephonic support is available on all days from 9.30 am to 6.30 pm.
Please call +91 80 4178 2157 to connect to our technical support team.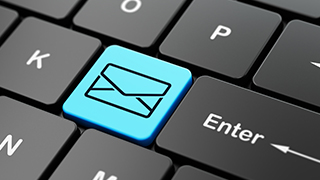 Email Support
CSM Software customers can send an email to support@csmsoftware.com
Your email will be logged into our support system and one of our support engineers will attend to your query.