Fast and accurate shape search by our original AI algorithm and easy-to-use analysis features
bring out the value of your 3D data and greatly improves the efficiency of your work.
Are you making effective use of
your ever-increasing 3D data?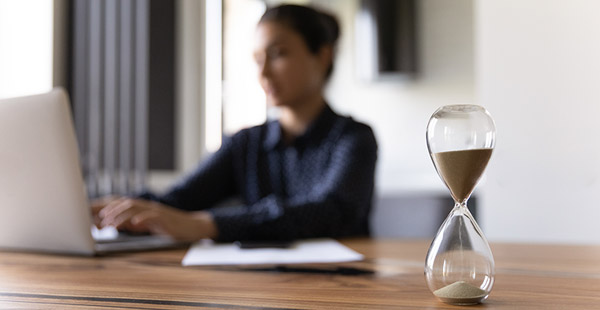 Data retrieval
takes time
Historical development data is maintained in a proprietary manner, requiring a lot of time and effort for data retrieval.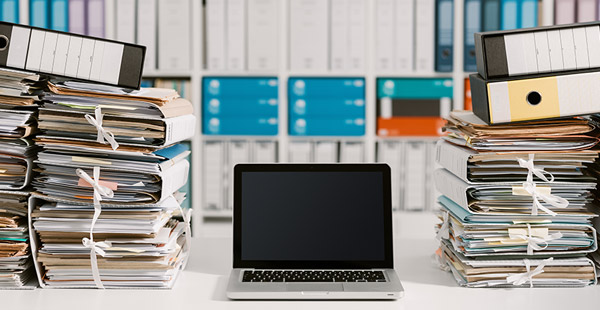 Data maintenance and management is costly and time-consuming
The amount of data is enormous and a comprehensive system implementation would require a large-scale, cross-departmental effort, straining daily development operations.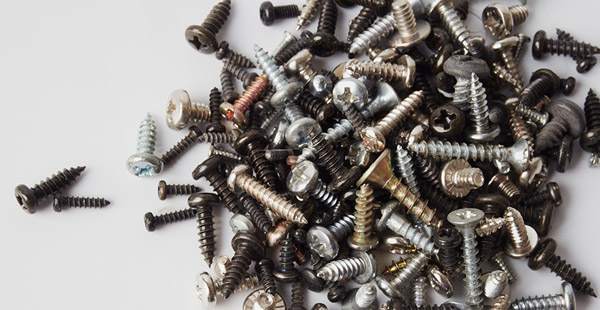 Categorization of past data and standardization are
not progressing
Absence of effective utilization of data results in duplication and lack of standardisation in design, purchasing, procurement and manufacturing processes.
Retrieving and organizing data becomes time consuming,
resulting in a chronic decline in the intellectual productivity of engineers.
What is Physna?
Physna is a new 3D data management solution that enables multidimensional search and comparison using 3D shape as a key.
Physna, with its unique algorithms and advanced deep learning technology codifies 3D data enabling functionalities such as search, comparison, prediction and analysis of internal structures within parts and assemblies of your 3D data set. In addition, AI learning based on tagged metadata and 3D data enables easy 3D data search using only nomenclature such as part names/part numbers, so it can be used by non-CAD users as well. The 3D data set built on the cloud can be utilized without depending on CAD systems such as PLM/PDM, allowing easy access to a large amount of past manufacturing data. This will significantly enhance operational efficiency in product design, manufacturing, procurement and machine maintenance.

Powerful 3D search
Fast and accurate 3D model search
Find shapes in complex composite parts
Optimize management with Metadata

Flexible Implementation
Easy to use for non-CAD users
No need for data conversion at the start of an operation
No need for large-scale system development

Excellent Accessibility
Compatible with multiple 3D data formats
Can be linked to PLM/PDM/ERP systems
Accessible from mobile devices
Physna consolidates useful past data lying dormant within
the company and promotes the effective use of 3D data.
Features of

Fast and powerful 3D search and shape comparison
Instantly search and compare similar 3D data from a huge database using the shape of the 3D data as a key.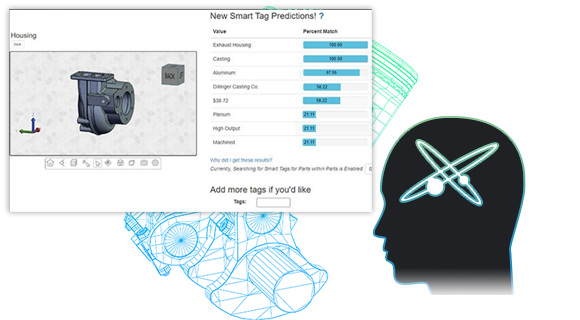 Ever-growing data analysis capabilities
Proprietary AI learns trends to improve data search accuracy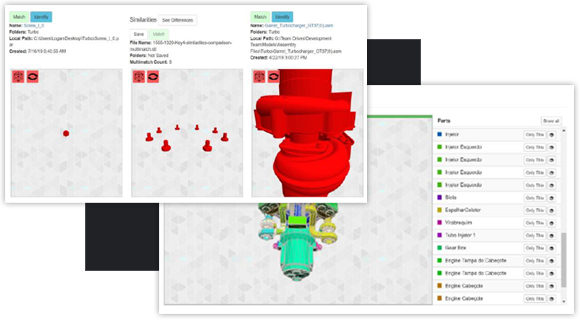 Search for parts in an assembly
Provides layout, substitute parts, and similar data for each component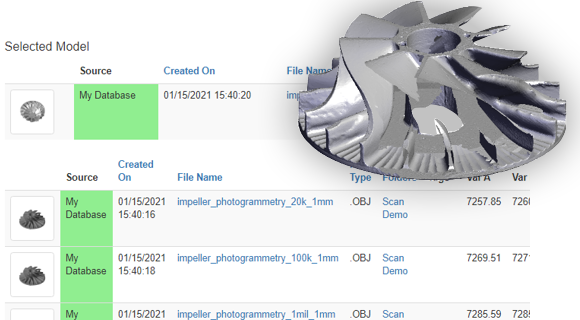 Scan data search
Shape search is possible even for the incomplete
scan data with missing shapes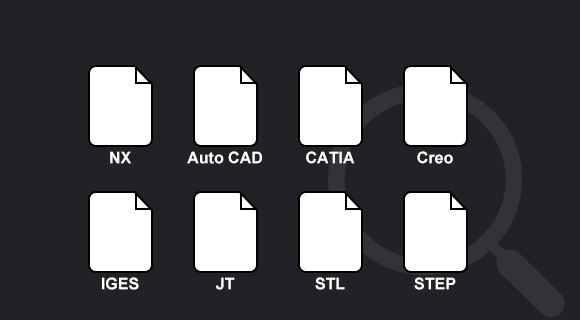 Supports various file formats
All widely used 3D file formats can be
supported for search and analysis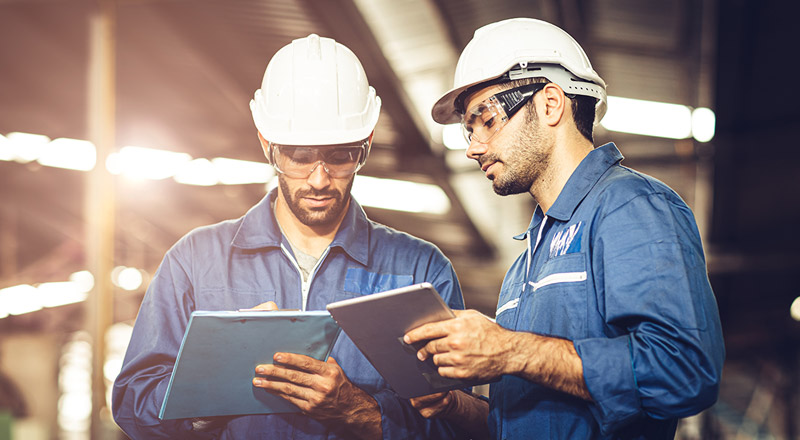 Supports a variety of operational scenarios
Upload data immediately without the need for a server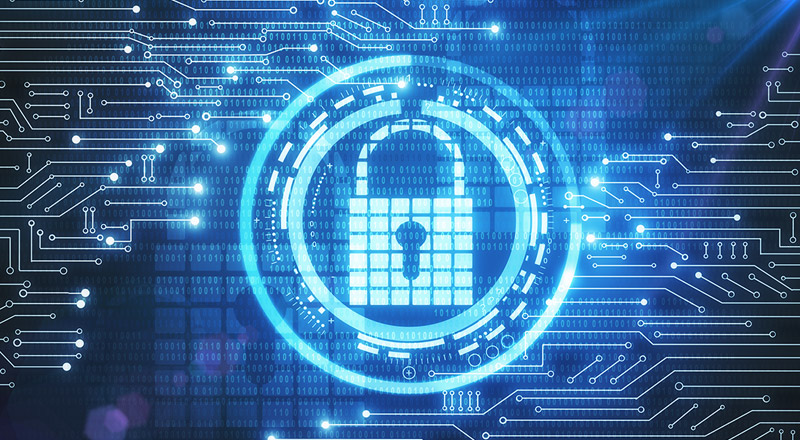 Advanced security
All data is encrypted and managed
Application examples
1. Optimization of material management costs by purchasing and procurement personnel

Users:

Purchasing and procurement personnel, parts managers

Challenge:

Duplicate purchases and procurements are being made repeatedly without being able to identify the same parts and materials and with data being managed under different part numbers and names

Benefits achieved with Physna:

Eliminate duplicate purchasing and procurement processes and promote optimal supplier negotiations
Reduce management costs by dividing inventory of the same parts and materials, such as by saving storage space

Before implementing Physna

Sourcing the same part from different suppliers

After implementing Physna

Optimize supplier selection

2. Searching for reusable design data from input 3D data

Users:

Design staff (initial concept study to detailed design)

Challenge:

In order to search for similar data for input data, it was necessary to contact the designer in charge of the project in the past

Benefits achieved with Physna:

It is possible to identify and reuse files of similar projects based on the shape of the input data without having to contact the designer in charge (veteran) at that time

Before implementing Physna

No useful historical data can be found without asking an experienced designer (veteran)

After implementing Physna

Even inexperienced designers
can search for similar data
Designer can focus on engineering work

3. Timely identification of maintenance service parts from the manufacturing site

Users:

Production line support department

Challenge:

It takes a long time to identify parts on site during equipment maintenance, making it impossible to respond in a timely manner

Benefits achieved with Physna:

By scanning parts and searching for part shapes, maintenance parts can be quickly identified and arranged, reducing downtime before restart

Before implementing Physna

Parts information cannot be queried in the field, and it takes time to respond.

After implementing Physna

Scan parts and search for maintenance parts by photo or name for quick recovery.
Introductory Videos
Physna Technology Overview
Supporting Engineering and Product Design Teams
Why Physna can search for parts
A world enabled by Physna's powerful geometric search
What is Physna's PNA (Physical DNA)?
Unique algorithm and advanced 3D deep learning technology

About Physna
Physna is an industry leader in geometric deep learning technology. The company's software bridges the gap between the physical world and digital code by encoding the 3D world through a deeper understanding of the physical properties of real-world objects and their relationships. Physna is building the 3D future of software and is already improving engineering, industrial design and procurement by putting new and powerful search capabilities in the hands of innovators and creators. The company's name is derived from "Physical DNA," that represents the geometric features at the core of the technology.
In July 2021, the company received $56 million in funding with participation from GV (formerly Google Ventures) and Sequoia Capital, with Tiger Global as the lead investor, for a cumulative total of $86 million.
(Note) Major 3D data formats such as CATIA, NX, Creo, Solid Works, AutoCAD, Inventor, STEP, IGES, STL, Parasolid, etc. are supported.
Please contact us for details.
Inquiry
We will provide you with the best solution for your needs. Please feel free to contact us.