Home /
Events /
Global Best Practices for "Hydroforming Sheet Metal, Press and Mold Tool Design" symposium
2019.06.21
Global Best Practices for "Hydroforming Sheet Metal, Press and Mold Tool Design" symposium
Date: May 22, 2019
Time: 05:00 PM - 09:30 PM
Location: Mind Space Hotel Opp. PCMC Building, Old Mumbai Pune Highway, Pimpri, Pune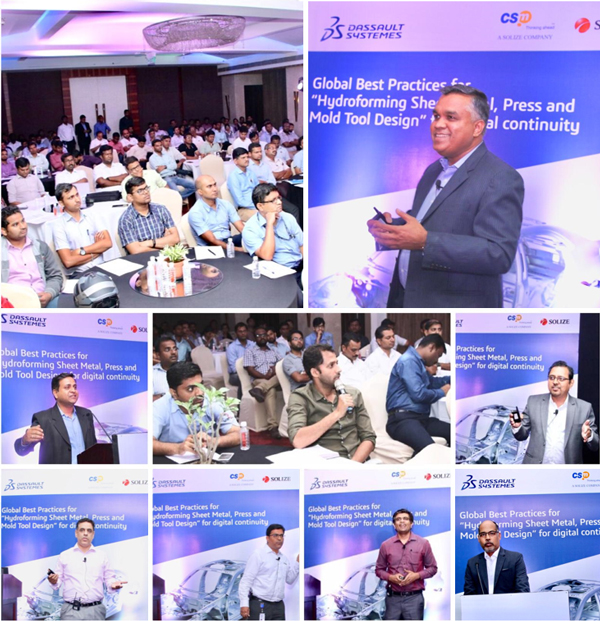 The event received an overwhelming response with over hundred participants from the Automotive OEM and tier 1 community in Pune which is known as 'Detroit of India'. The CSM team gave an overview of the SOLIZE group and the industry experts from Dassault Systèmes team gave insightful presentations touching upon the everyday challenges faced by the engineering community. The audience listened with great interest to know more about the globally adopted practices and solutions showcased during the presentations. The event was well-received as a platform for interaction among the customer representatives and was a great opportunity for exchanging their ideas and experiences.
The participants were also able to get a personal demo of the 3DEXPERIENCE Platform in the 3DEXPERIENCE on WHEELS mobile lounge, which was one of the highlights of the event. The 3DEXPERIENCE on WHEELS: Connected Value Network is a nationwide campaign aimed to showcase the 3DEXPERIENCE Platform to small & medium enterprises and Industrial hubs across India.
We once again thank all the participants for their encouraging involvement in making this event a success and look forward to hosting more such events in the near future.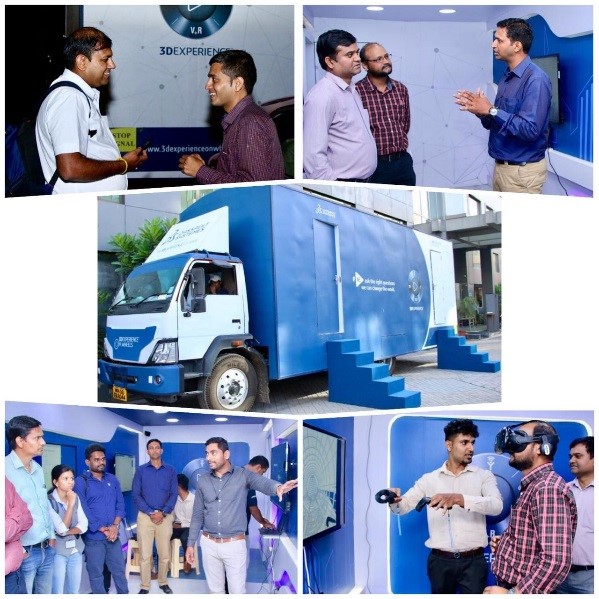 Participants at the demo sessions in the 3DEXPERIENCE ON WHEELS lounge