Home /
Service / Solution /
Intelligent Engineering Solution
Intelligent Engineering Solution
More than ever, a company's ability to maintain a competitive edge is a test of its ability to continuously evolve and reform amid a landscape of dramatic market shifts and rapid technology developments. At SOLIZE, we use our proprietary visualization, knowledge formalization technologies and our capacity to implement changes, alongside our partner solutions to identify latent customer strengths and convert those to competitive advantages.
A/I enabled 3D Model Search Services:
SOLIZE, through its SOLIZE Innovations services team has been involved in process consultancy services focusing on knowledge structuration, easing the burden on expert in decision-making through proprietary knowledge visualization and knowledge formalization technologies.
Through several such process consultancy assignments, SOLIZE identified one of the pain areas for our clients is the need for elimination of or ease of search for duplicate design models that plagues the efficiency and speed of entire product development life cycle.
SOLIZE design engineers at various Automotive client sites across the globe have shared the pain of search for duplicate models in the PLM system that consume their significant time in design and product development.
As a further extension of SOLIZE value chain in solution offering and process consultancy, SOLIZE has entered into a global partnership with Physna, and provide A/I driven 3D Model search engine to eliminate duplicate engineering files, cut costs with smarter procurement, efficient production planning and inventory management.
Under this global partnership with Physna, SOLIZE enjoys exclusive rights in distribution, implementation and support services of Physna software in Japan, India and reseller rights to sell and support the software in North America region.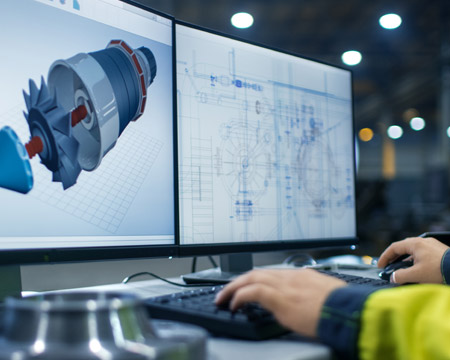 Industrial IoT – System Integration Services:
Data is the new age gold that helps to bring certainty to very uncertain operations.
Industrial IoT solutions powered by Artificial Intelligence and Data Analytics help the Manufacturing Industry to eliminate unexpected downtime, optimize inventory, increase productivity and improve product quality.
SOLIZE in its long history (spanning over three decades) has played the leadership role and promoted several breakthrough technologies, during their nascent years, in Design, Simulation, Additive Manufacturing by providing excellent support to hundreds of our client across the globe to seamlessly adopt the new cutting edge technologies.  
Continuing our track record of enablers of new technology to our client, SOLIZE has partnered with proven Industry IoT solutions to provide tailored system integration services in predictive maintenance and remaining useful life predictions of critical machineries of your operation.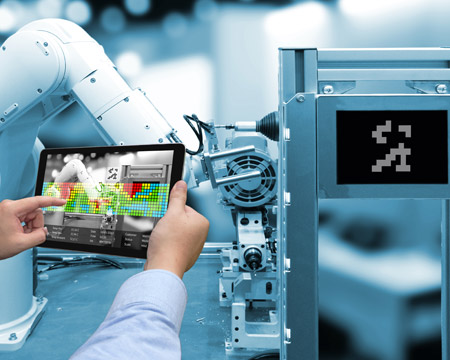 Multidisciplinary Optimization services:
SOLIZE is recognized as an evangelist of CAE services given the company's association with NASTRAN since 1992.
SOLIZE understands the growing need for Multidisciplinary Optimization Simulation to effect a holistic improvement on product functionality.
Clients today have a myriad of simulation software including home grown solutions each catering to specific aspect of simulation and SOLIZE has solution to harness the power of various simulation software in a single platform.
SOLIZE USA Corporation has partnered with VR&D to provide MDO solution offerings through software resell and project support from our low cost design centers in India.