3D Printing
Engineering Services
Prototype Parts
Customer's requests

Durable parts
Small lot production
Our Solutions

We offer wide range of materials and production.
Our customer profit from conducting bench test, wind tunnel test, crash test and assembly test using our prototyping models.
Generate 3D CAD data
Design

We cover wide range of sectors from automobile parts to home appliance, consumer goods and toys.
Modeling

We are able to make 3D CAD data from 2D drawing and design surface from architectural drawing. And also modify 3D data to satisfy the requirement of 3D printing and post processing.
Reverse engineering

By using precise 3D scanner, we can generate 3D CAD data and vary dimension and conduct analysis.
3D printing
Metal 3D printing

With our 8 metal 3D printers, we supply metal 3D printing parts in aluminum alloy, stainless steel, nickel alloy, special steel. 3D printed metal parts with excellent features, good surface roughness, fine detail and complex hollow structure, overcomes the limits imposed by conventional production techniques.
Selective Laser Sintering (SLS)

The parts are produced with high durable thermoplastic material and can be used for bench test, wind tunnel test, crash test and assembly test.
Stereolithography (SLA)

We manufacture accurate parts with smooth surface as master models for vacuum casting and metal casting. Durable material for assembly test, and transparent high heat resistant material enables flow visualization and measuring.
MultiJet

UV curable acrylic resin provides excellent detail resolution such as thin wall and fine holes.
Post process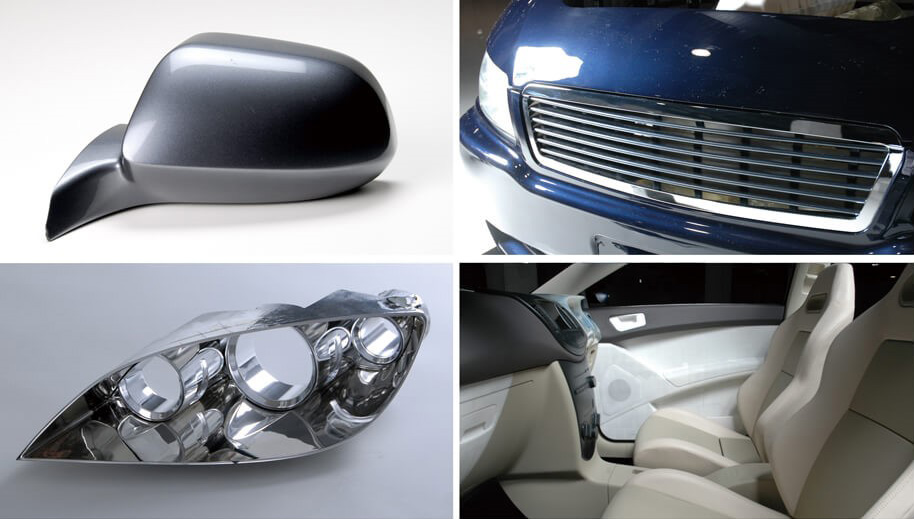 Surface Finishing

Our skilled engineers provide various surface finish from layer lines removing to mirror finishing depending upon the intended application of the parts.
Machining

We supply plastic (commodity plastics, engineering plastics, super engineering plastics), and metal (aluminum alloy, steel, magnesium alloy, etc.) machined work pieces. We also apply machining to 3D printed parts.
Metal Casting

We quickly deliver cast parts by using 3D printed master models for plaster mold casting, investment casting, precision casting. And we provide sand mold casting by 3D printed sand cores and molds.
Resin Casting

We quickly deliver plastic cast parts by using 3D printed master models. We supply ABS-like materials, Polypropylene-like materials, transparent material, heat resistant material, rubber material, UL certified material.
Surface Treatment

We cover gloss coat, flocking, plating, aluminum vapor deposition, sliver mirror coating, razor pasting and sewing. It offer variety of benefits from design mock-up to exhibition models.
Inspection
3D scanning

We own optical measuring system and probe measuring system. Conduct dimension inspection relative position confirmation from the reference point and surface deviations of free-form surface from the 3D CAD data. Additionally, by covering all standard measurement devices such as, venire calipers, micrometers, block gauges, and surface roughness tester.
Property test

We can offer material property testing for satisfying customers request such as strength and heat resistance. Based on the result, we modify 3D CAD data by strength analysis.From our testing, customer can compare prototyping parts and final product parts.
Leakage Test

Regarding automotive intake component and pressure vessel, we conduct leakage tests in assembled condition.