MBD
Engineering Services
Home /
MBD Engineering Services
We Provide Strong Support for Model-Based Development
We provide engineering services (consigned engineering and on-site engineer) for electrical control system Model-Based Development (MBD).
Our engineers help customers deploy MBD via expertise in:
Analyzing requirement specifications
Developing controller and plant models using Simulink®
Remaking and verifying models
Creating test specifications
Installing, constructing, and operating HILS
Analyzing big data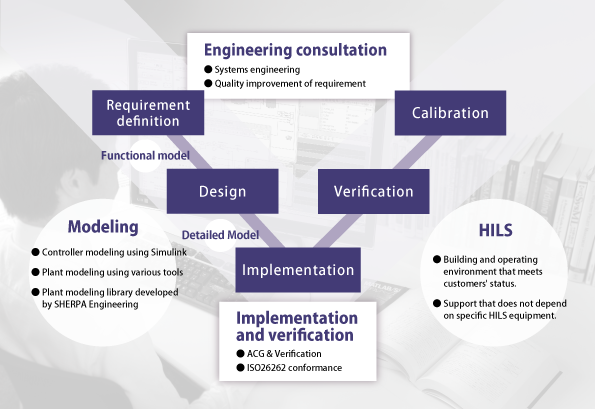 Industries
We are providers of engineering services for the automotive industry and various others, such as the electronics, medical, social infrastructure, and amusement industries.
Automotive

Electronics

Medical

Social Infrastructure

Robot
*Simulink is a registered trademark of The MathWorks, Inc.